Published on October 29, 2007
The recent Google PR buzz has really done tons to offer "link bait" – but that's not why I'm writing this post. You see, many webmasters have such a "PR head" about them, that it becomes the ONLY thing they check daily…"what's my PR today?"
Do you know what I do everyday? I track the optimization progress of the many sites I maintain in SERPs (Search Engine Results Position) as well as the far many optimization scores that a site registers. And to do this, I pray about it first, then I check the desktop programs I have installed. Them I check my email – yes my email, for the notifications of any change that the sites configured at SheerSEO.com.
You see, they have – by far – the best free seo software online that I have found.
Not only does it keep statistics for your websites current PR (Google pageRank), Indexed Pages, Single Page Analysis SERPs – but it also keeps analytic history of those statistics: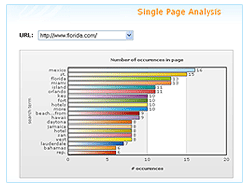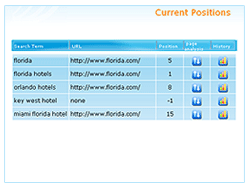 I use my three accounts every day, one for each domain that track, with many more that I need to track as well. If you're as serious about your website analytics as I am, you'll open your free account as soon as possible.
Popularity: 25% [?]